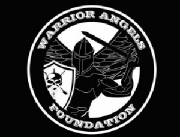 Click the WAF Logo to see our featured Warrior's Story.
What we are hearing from our Millennium Neuro-Regenerative participants:
"Doc I don't even know how to explain how freaking lucky I feel that my husband was listening to Joe Rogan's podcast the day you and Andrew were on. I've been on my protocol now for a month and a half and I literally went from impatiently waiting to see if I'd notice any improvement to waking up about a week and a half ago feeling like a new person and dare I say, almost a little like the old pre-TBI me!
People around me have noticed the differences in my mood, memory, personality, alertness, and articulation. I keep being told how noticeable the change has been in me lately. I have made such an improvement that my counselor I've been seeing (help cope with anxiety and depression) asked me if I still wanted to keep seeing him because he said I looked so much better. My doctor I see for speech therapy told me today that I have improved so much she thinks we can start talking about discharging me from speech therapy.
I never thought I'd be here, I felt hopeless and like I was going to be raging idiot for the rest of my life. The beauty is this is just the beginning, I'm so fucking happy (please excuse my military mouth) to feel so damn good. Thank you for the work you put in and continue to do to find a treatment for TBI's. I talk about you and the foundation to anyone that listens. I've shared all the information about your treatment to my Wounded Warrior Program coordinators, my speech therapist, my Vet Center counselor, and the doctors I see on base. I know I will be able to thank you enough for making me better."
We have over 300 military on protocol with similar responses or better. Yes there are a few who do not respond as well or as rapidly but in time they do. Prior or current Medications do impede the velocity and altitude of response.
Traumatic Brain Injury (TBI) is now recognized as a causative factor for hormonal deficiencies associated with personality changes based upon changes in the molecular chemistry of the brain. Psychological, physiological, and physical manifestations like; depression, anxiety, mood swings, bouts of anger, memory loss, inability to concentrate, learning disabilities, sleep deprivation, increased risk for heart attacks, strokes, high blood pressure, diabetes, loss of libido, menstrual irregularities, pre-mature menopause, obesity, loss of lean body mass, muscular weakness, and a number of other medical conditions can all arise subsequent to head trauma.
A common complaint in those diagnosed with PTS/PTSD who were put on one or more anti-depressants was that they were still depressed!! That is because depression is one of the most common symptoms associated will poor levels of DHEA-s, Vitamin D, Testosterone, Estradiol, Growth Hormone and Thyroid.
Conventional medications (antidepressants, anti-anxiety, anti-seizure, anti-psychotic, and narcotics) do not address the underlying causes that create the symptoms associated with TBI (PTS/PCS) because they do not replenish the missing neurosteroids (brain hormones). Many individuals under conventional treatment become further dysfunctional from the over-load of medications used for treating the complaints and not the root cause. If you are receiving treatment for Post-Traumatic Stress (PTS/PTSD) subsequent to a physical injury that included the head, body or both, you might be missing the underlying inflammatory processes that alters your brain chemistry and hormones (Neurosteroids).

With all this said, please be advised that I am not a Psychiatrist or Psychotherapist but function as a Neuroendocrinologist addressing the hormones of the Brain and also the body.